*Please choose your own size according to the figure of your own feet and your normal sizes.*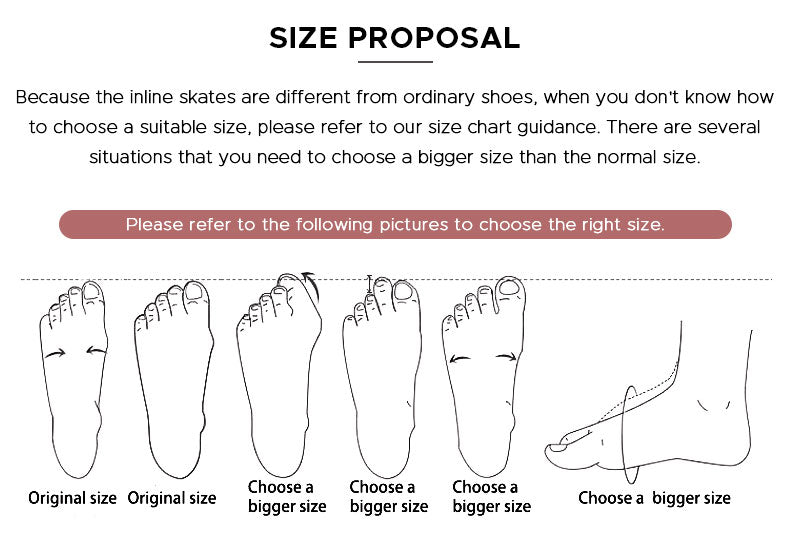 ADULT SIZE CHART
US
UK
EUR
Feet Length
MEN
WOMEN
CM
INCH
4.5
5.5
3.5
35
22.5
8.8
5
6
4
36
23
9
5.5
6.5
4.5
37
23.5
9.2
6
7
5
38
24
9.4
6.5
7.5
5.5
39
24.5
9.6
7
8
6
40
25
9.8
7.5
8.5
6.5
41
25.5
10
8
9
7
42
26
10.2
Product Description


Versatile Fun - Roller Skates available in both a soft-leather style and an extra-support design with interior PVC structuring, the Roller Skates come with either soft or hard wheels, so you can choose the design that's great for your skate style.
Great Gift for Beginners - Ultra-cool retro style paired with the great-performing quality makes these the great gift for young skaters who are just getting a feel for the rink.
Great Performance - Wheels are light and agile, allowing for plenty of movement while the wide-suspension trucks provide stability and balance. The soft-leather style skates wheels that are great for indoor rinks.
Great Comfort Wearing. Smooth, soft and totally comfy, Roller Skates feature a plush interior that makes your feet feel fabulous the instant you put them on.

All Environments. Roller Skates are designed with good materials that hold up to the wear and tear however and wherever you roll.
Specification
Color: Red

Material: PU Leather

Wheel: PU Wheels

Adjustable Or Unadjustable: Unadjustable

Applicable to: Male,Female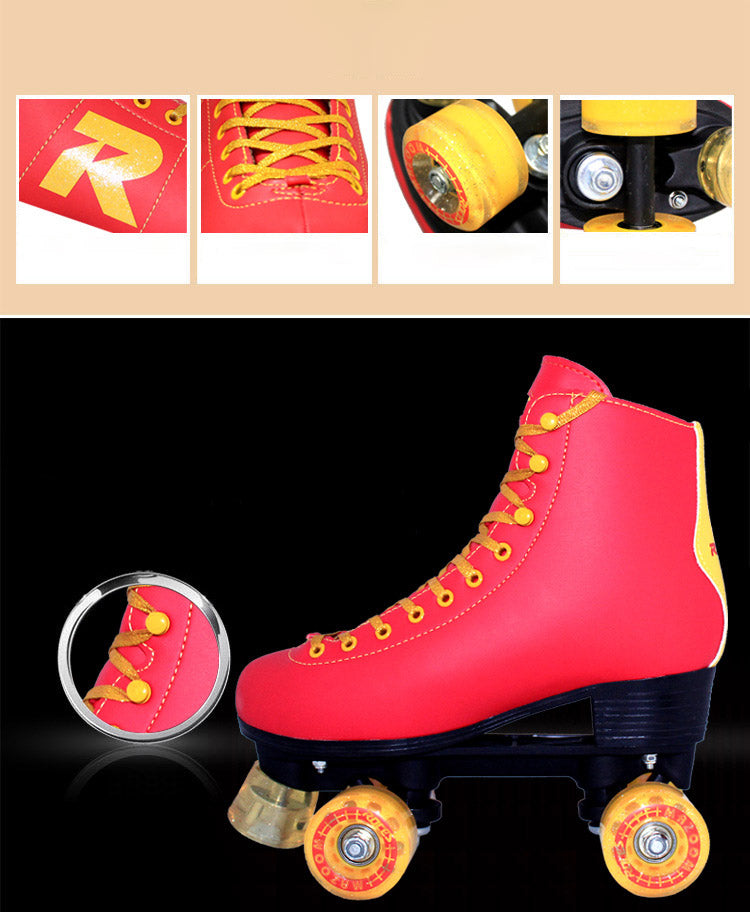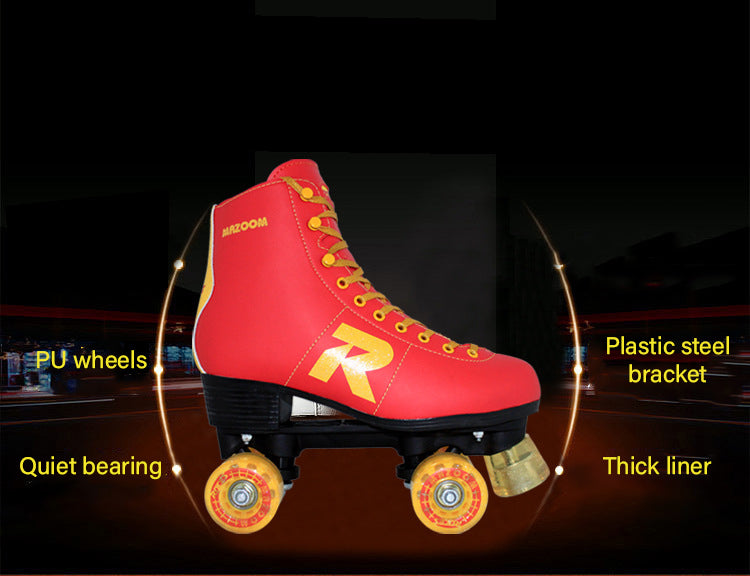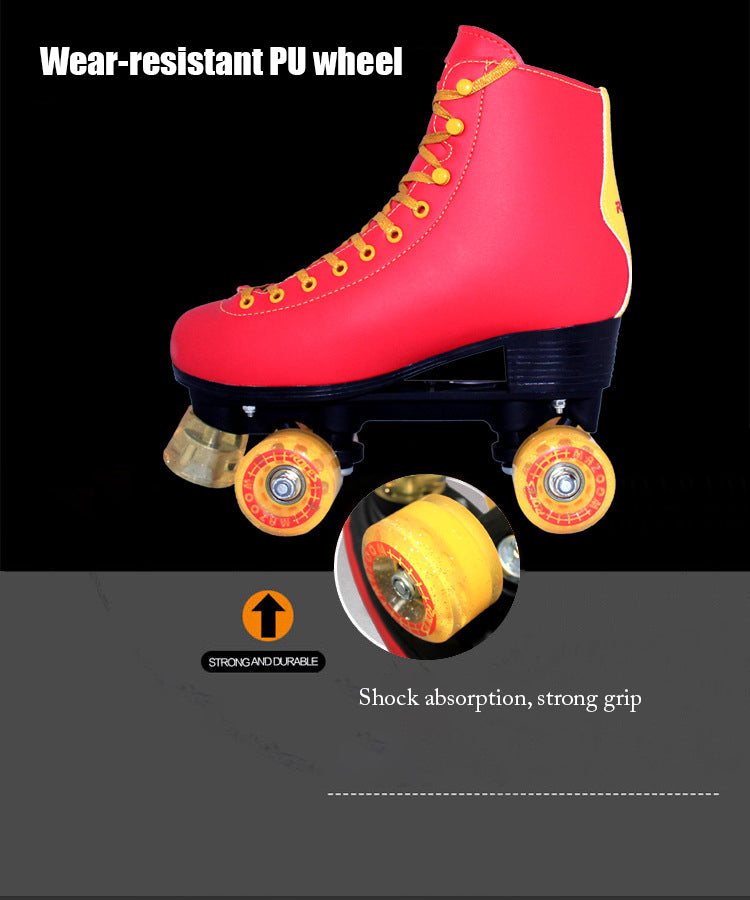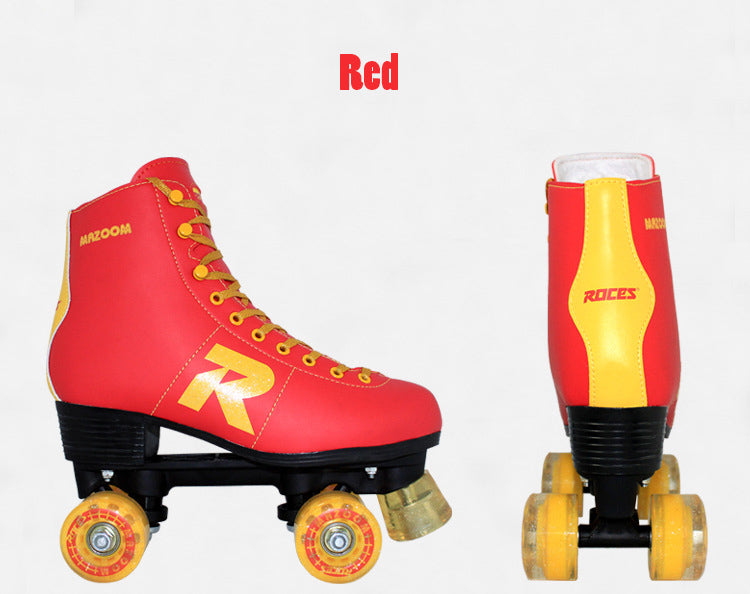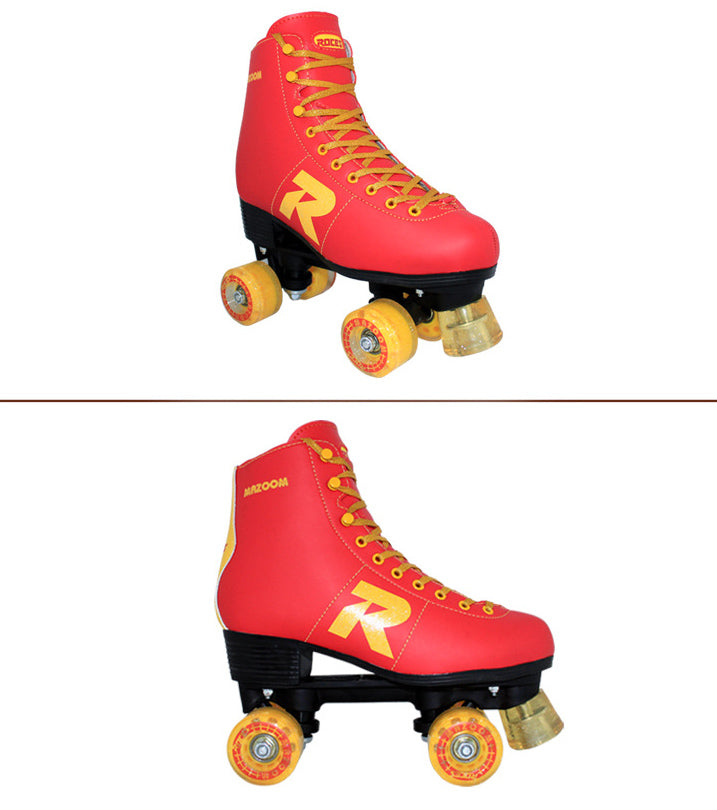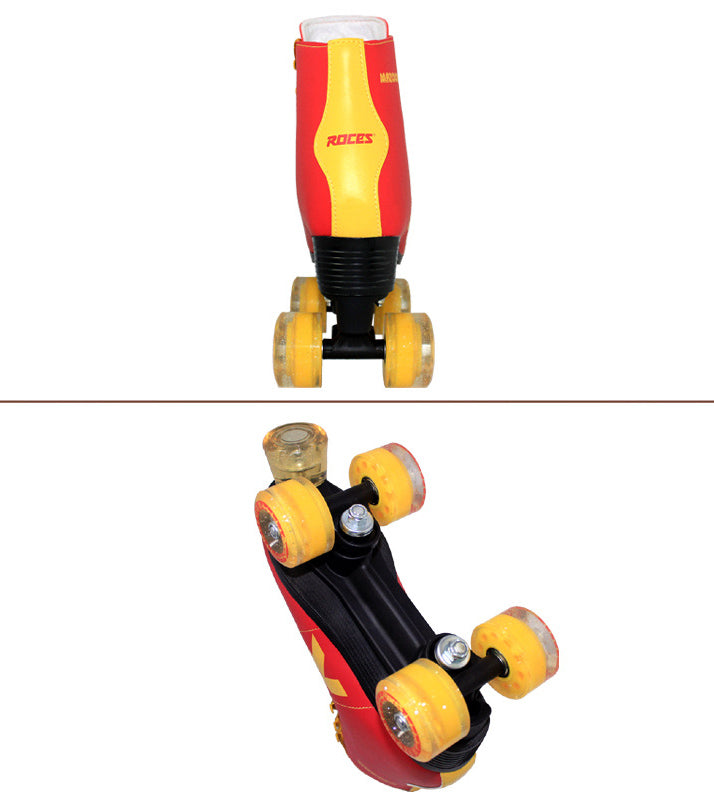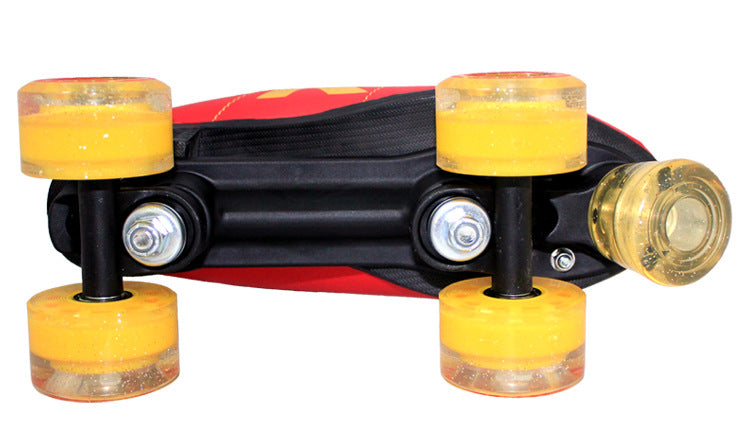 PAYPAL CREDIT INSTALLMENT PAYMENT
Don't miss your favorite products because of the price!

Now, our online store has cooperated with PAYPAL and opened PayPal Credit! Use PayPal Credit to pay in installments on our website, and purchase goods without pressure. 
And, No Interest if paid in full in 6 months on purchases of $99 or more!!!
If you want to open PayPal Credit or learn more, please check the PayPal official website: https://www.paypal.com/ppcreditapply/da/us/lander?guid=GHT6LJ2KAI&assetId=TERMS

If you have any questions, you are welcome to contact our email service@inlineskatelover.com