Adult 3 Wheels Inline Skates and 4 Wheels Rollerblades for Beginners
*Please note that the size chart is fit for both men and women.  Please choose your own size according to the figure of your own feet and your normal sizes.*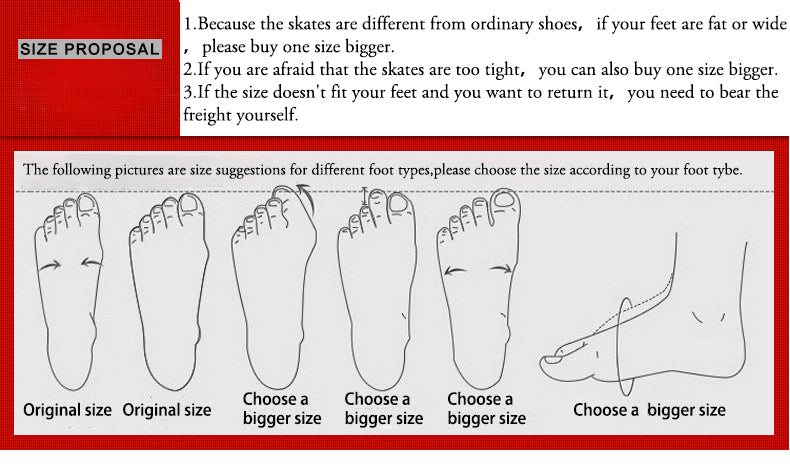 EUR
US
UK
     Feet Length
 Cm

      

inch
35
4
3
21.5
8.9
36
4.5
3.5
22
9.1
37
5
4
23
9.3
38
6
5
24
9.4
39
7
6
24.5
9.6
40
7.5
6.5
25
9.8
41
8
7
25.5
10
42
9
8
26
10.2
43
10
9
27
10.4
44
10.5
9.5
27.5
10.6
45
11.5
10
28
10.8
Specification
Sole material: Plastic
Product category: Roller Blades
Wheel type: Single Row
Upper material: PVC
Wheel material: PU
Color: White (three-wheel, four-wheel), black (three-wheel, four-wheel)
Applicable gender: General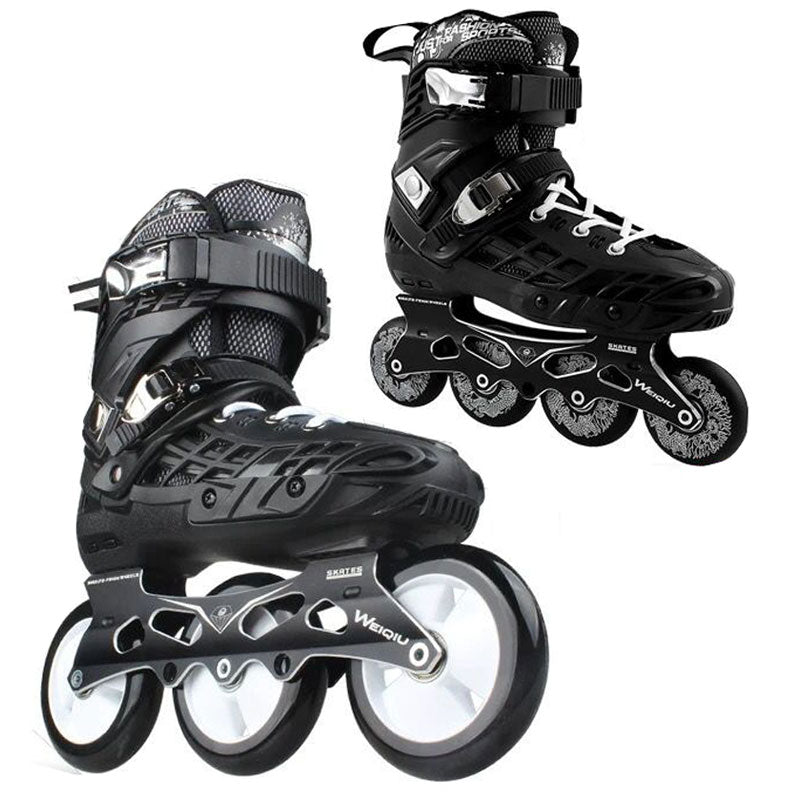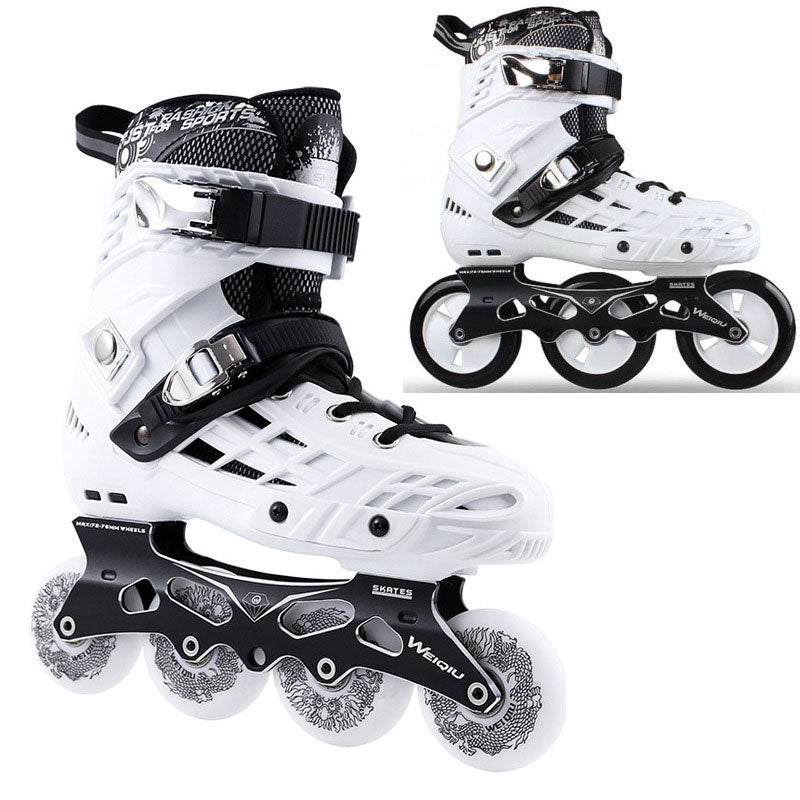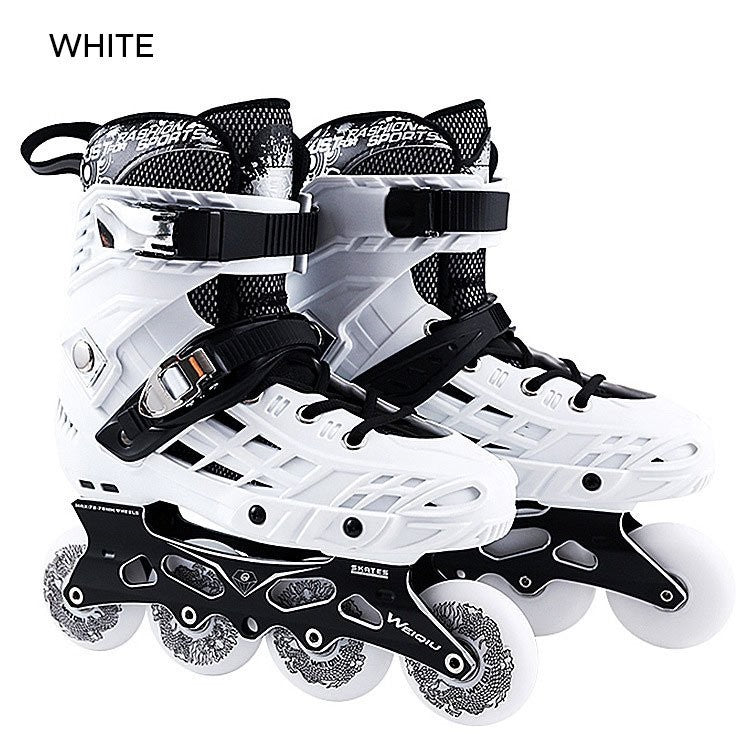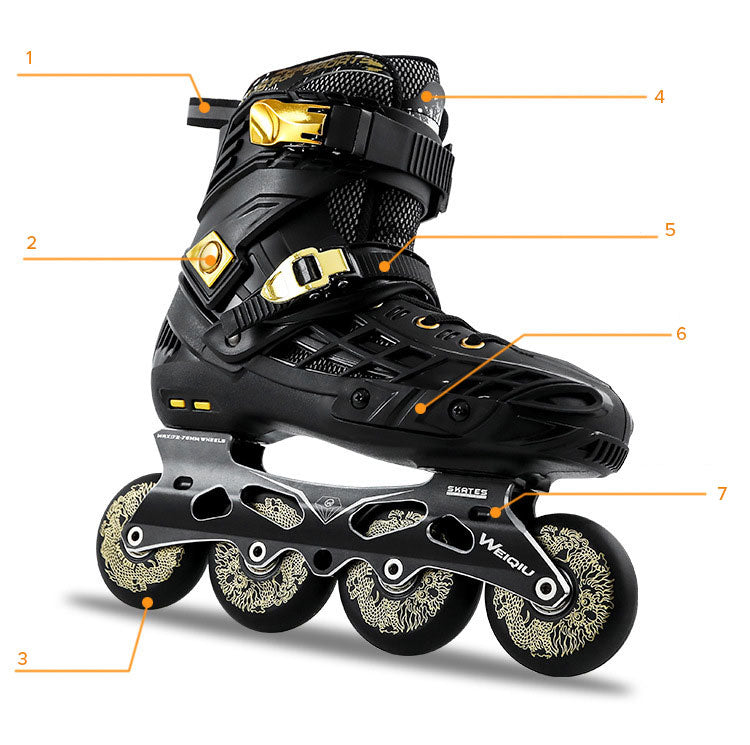 1. Pull-resistant inner liner lifting belt 2. Flexible mushroom buckle 3. Wear-resistant PU wheel 4. Breathable and comfortable inner liner 5. Fine-tuning buckle system 6. Detachable side slides 7. One-piece alloy bracket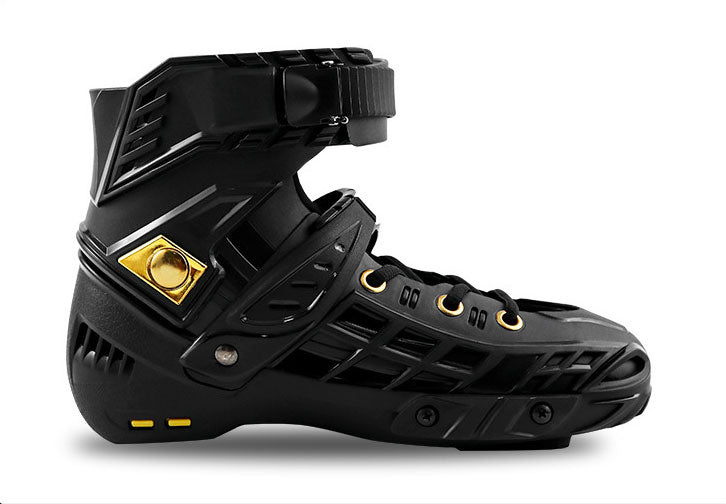 Impact-resistant PP shell, impact resistance, and longer service life.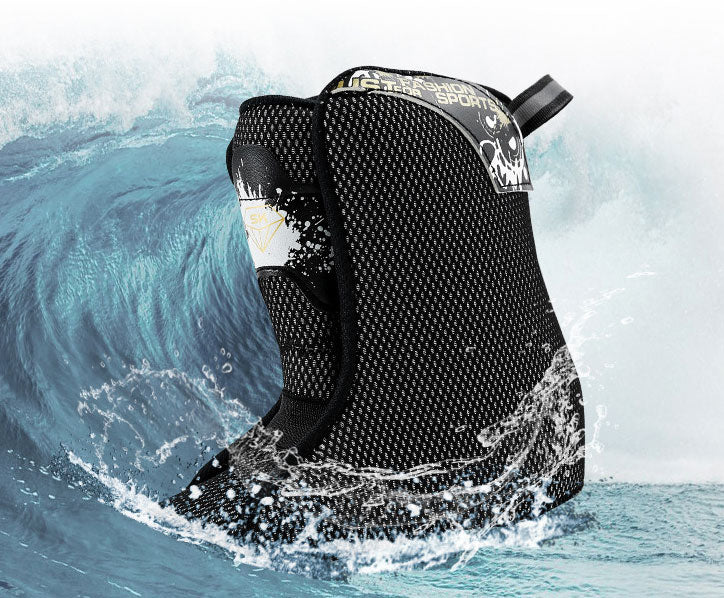 Detachable and washable comfortable inner liner, easy to remove and wash, breathable, effective deodorant.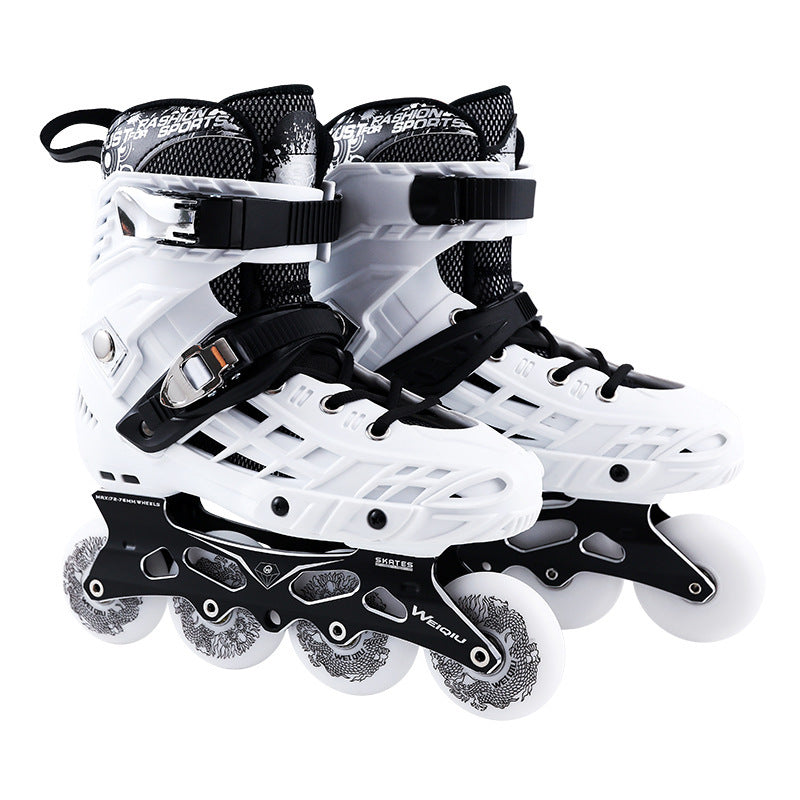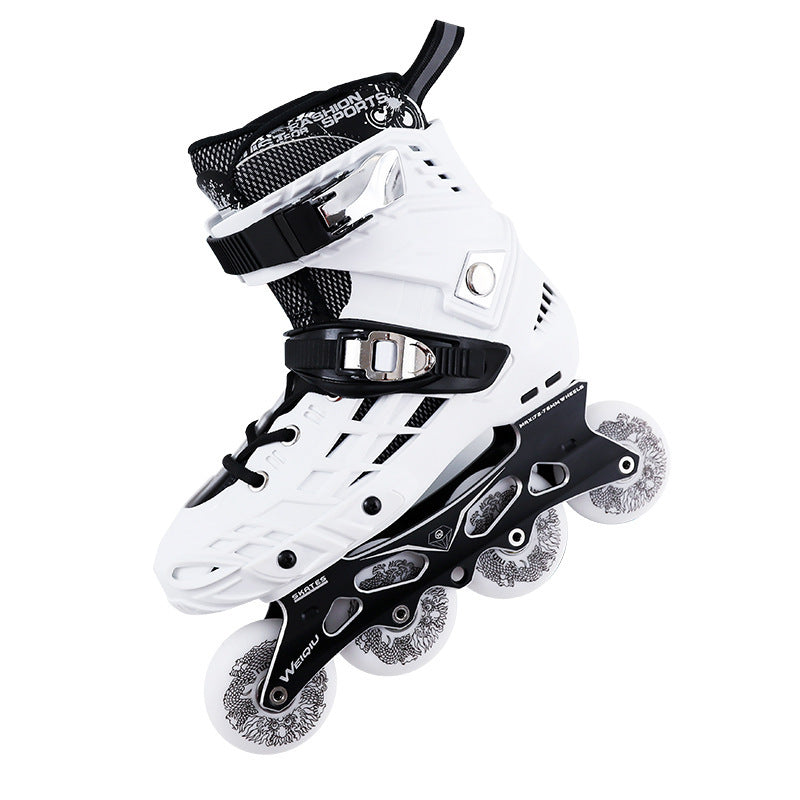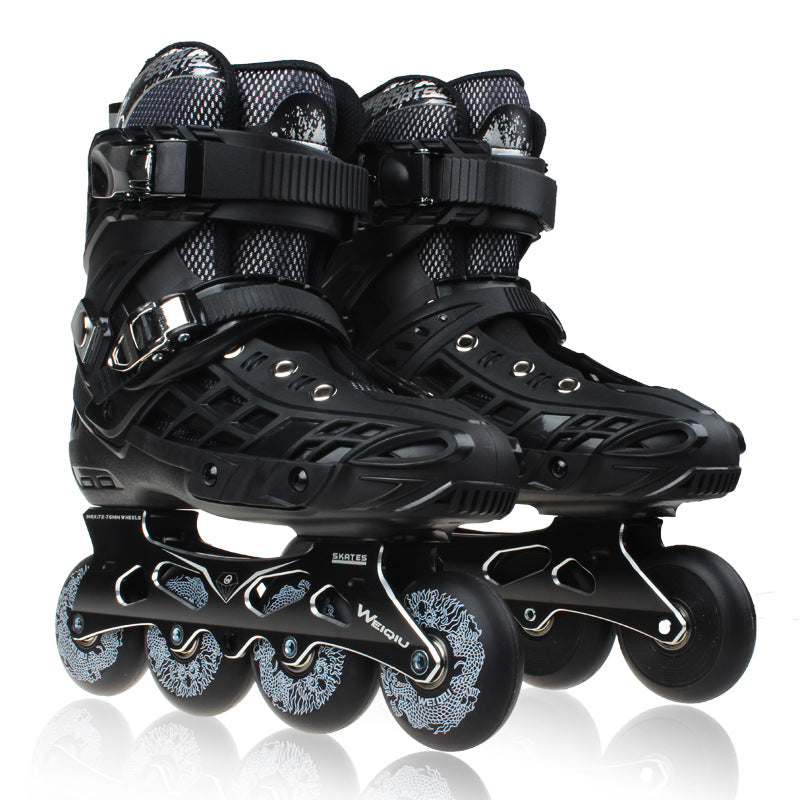 PAYPAL CREDIT INSTALLMENT PAYMENT
Don't miss your favorite products because of the price!

Now, our online store has cooperated with PAYPAL and opened PayPal Credit! Use PayPal Credit to pay in installments on our website, and purchase goods without pressure. 
And, No Interest if paid in full in 6 months on purchases of $99 or more!!!
If you want to open PayPal Credit or learn more, please check the PayPal official website: https://www.paypal.com/ppcreditapply/da/us/lander?guid=GHT6LJ2KAI&assetId=TERMS

If you have any questions, you are welcome to contact our email service@inlineskatelover.com