Tips for Choosing Roller Skates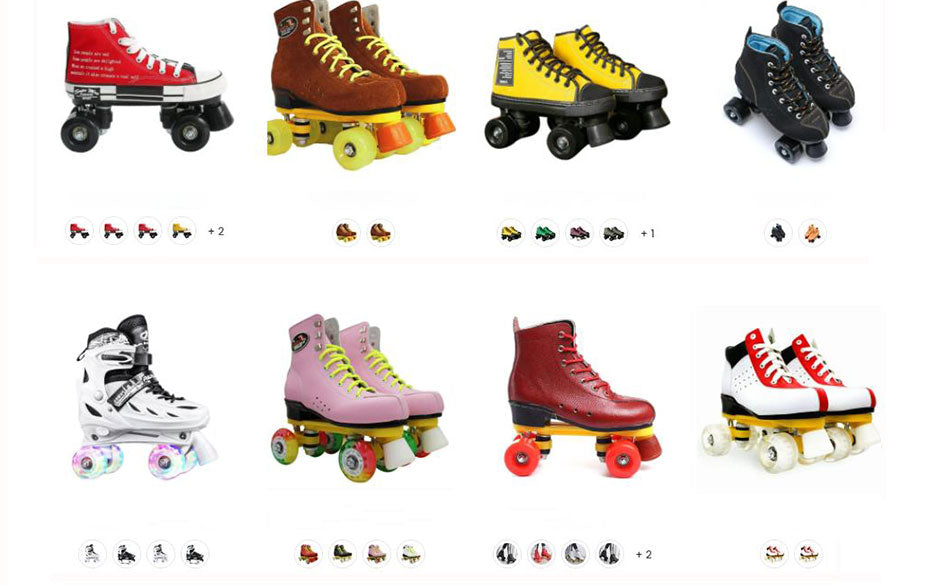 Be it fitness, disco, dancing, or cruising roads on speed, roller skates are a perfect thrilling partner to take on an adventurous ride! This detailed article entails every inch of information to choose Roller Skates, which are best suited to your preferences.
Primer:
Skates had been the retro and classic fresh version of riding or traveling on roads when launched in markets. Timely development introduced us to roller skates, instantly becoming a massive hit and amazed the youth over time. Roller skating is perceived to be a perfect sport and relaxing technique while exercising professionally or recreationally.      
Roller Skates are intended for multipurpose usage, be it activities like dancing, disco, or riding to school in a fashionable retro style. All this roller ride brings you is budget-friendly long or short trip rides paired with loads of fitness and childhood memories. It is because of the convenience, fun, and thrill connected with roller skating that people like and still keep it in trend and simply cannot stop purchasing.
If you plan to purchase a roller skate for your loved or precious one, then choosing the right option is mandatory. You can buy best inline skates for fitness and outdoor purposes.
There are other features, types of factors, and parameters to consider when choosing the perfect roller skate with several activities.  
TABLE OF CONTENT
1.0: How do I choose Roller Skates?
2.0: What Types of Skates to Look Out for?
2.1: Quad Roller Skates
2.2: Rollerblade Inline Skates
3.0: Skates that best Suits different Skating Styles?
3.1:Fitness Skating
3.2:Speed Skating
3.3:Freestyle Skating
3.4:Beginner's Skating
4.0: Vital Skate Features to Must Eye On!
4.1:Wheels
4.2:Bearings
4.3:Boots
4.4:Size
5.0: Some Essential Parameters to Consider
5.1:Frame length  
5.2:Frame Material
5.3:Braking System
5.4:Three-Wheeler Skates
6.0: Choosing the Right Roller Skate as Per Skill Level
6.1:Beginners or Kids
6.2:Intermediate
6.3:Advance or Expert
7.0: Summing It All Up!
1. How do I choose Roller Skates?
Now that you intend to get a pair of roller skates but struck which one to lay your hands on? It is the perfect place to get your queries checked and answered! Make the right decision and know the types, features, sizes, accessories, and styles of skates to suit your need with this article.
Starting with:
2. What Types of Skates to Look Out for?
When considering choosing the right type of skates for yourself, it is a must to contemplate the skater (beginner or experienced), the purpose of skating, and surface for skating.
Mainly two types of skates have ever hit the markets until now, offering various unique capabilities and accessibilities. Inline skates, often known as rollerblading skating and quad skates, commonly known as roller skates, are the two most renowned categories of skates.
2.1 . Quad Roller Skates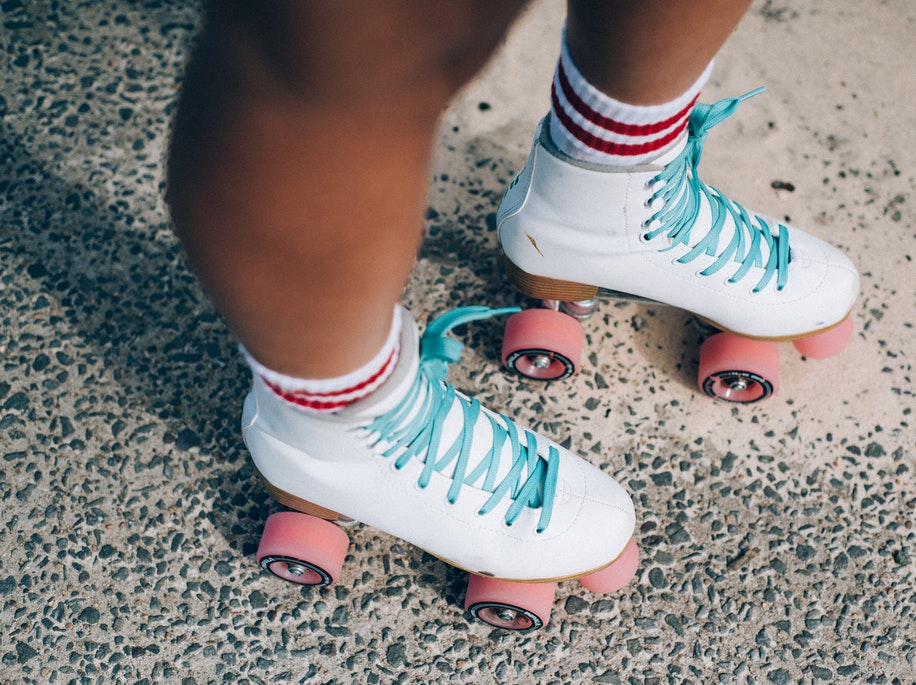 They have four pairs of wheels aligned two at both sides like that of a car. This wheel alignment provides more stability to the skater for proper balancing and a more extended standing position. These skates are best suitable for indoor skating.
2.2 . Rollerblade Inline Skates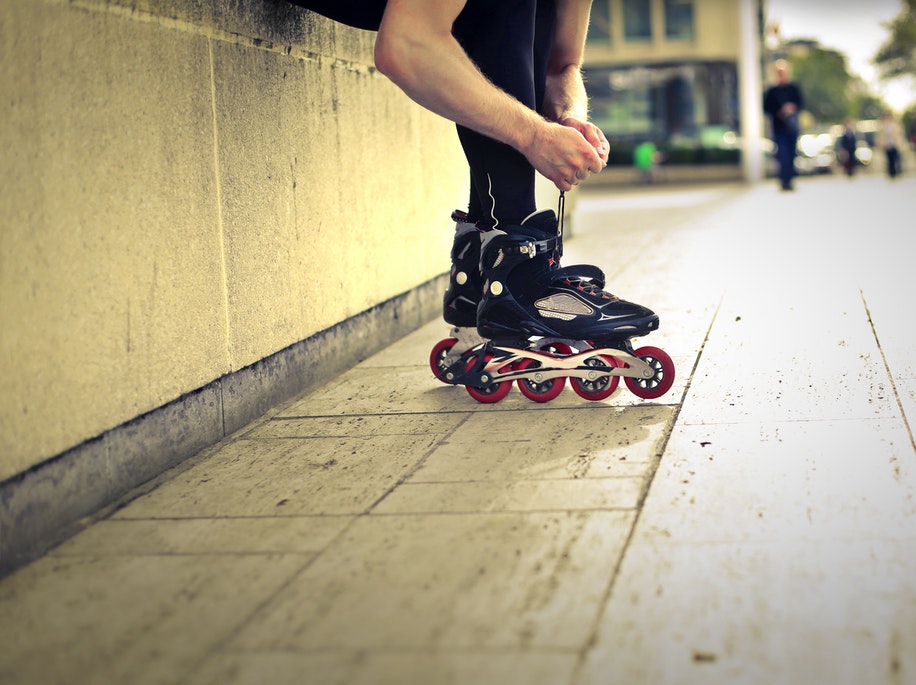 They have two to five wheels arranged periodically in a line or confined frame. These skates have an inline wheel arrangement, which is pre-set to provide more control and speeding ability to the rider. These are best for outdoor skating.
3. Skates that best Suits different Skating Styles?
With the growing massive popularity, here are some of the types of inline and roller skates perfect for carrying out various activities based on fitness, street-style skating, speed skating, and learning skating.
3.1 Fitness Skating
These roller blades are one of the most common and widely used skates. Fitness Inline skates are best suitable for people who opt skating for fitness or recreational activities purposes. These skates tend to provide utmost comfort, control, and air ventilation in shoes while gliding.  
3.2 Speed Skating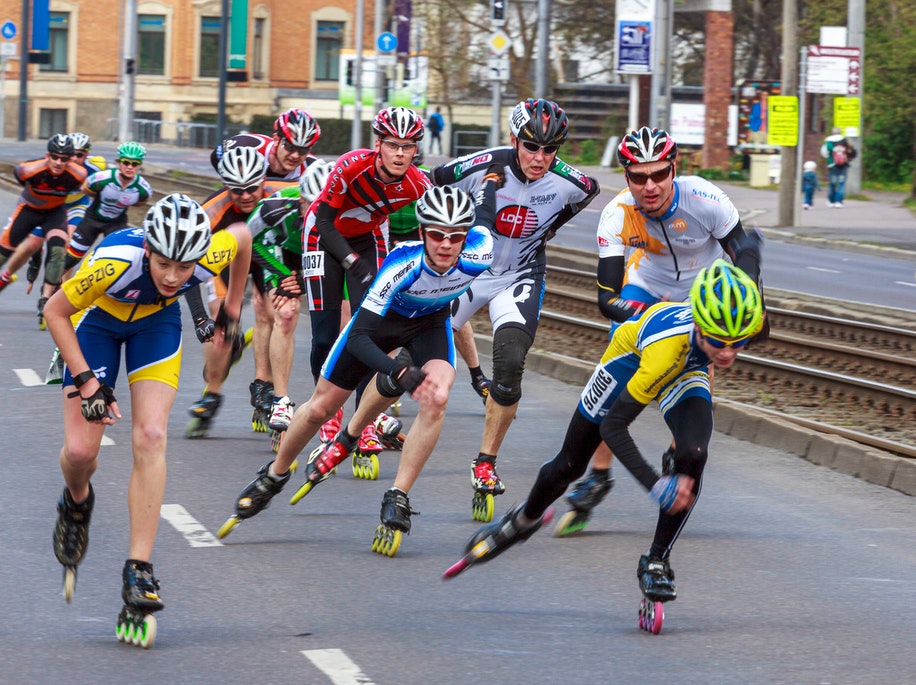 For the skaters seeking adventure in racing, speeding, or intensive training to improve the skating performance standard, speed inline skates are the green signal to go on!
These skates are optimized to use frequently and take on the heavy-duty load. These rollerblades are designed with a prolonged frame having a fixed high-ankle shoe that is supported or rode by five wheels. The inline roller skates are best suitable for experienced skaters or professionals.
3.3 Freestyle Skating
Freestyle inline skates are designed to have small wheels with closer placement or attachments. These skates are appropriate for freestyle skating, which may include gliding over a straight line or equally spaced objects. Considering the type of people who should opt for these skates may include advance or intermediate skaters who can overcome any riding obstacle on different surfaces.
3.4 Beginner's Skating
For beginner skaters, it is relatively challenging to grab a pair of flawless skates. That is why beginner's inline skates are explicitly designed to take care of youngster skater's needs, which may include adjustable size as per their growing foot size, comfort, flexible tip, or heels sometimes. Also, these beginner skates come with essential features like wheel size, bearing type, and framing material to consider according to different beginner skating styles.
Moreover, to mark beginner style and capturing everyone's attention while skating, fancy roller skates are an exceptional choice to make them look trendy! 
4. Vital Skate Features to Must Eye On!
4.1 Wheels
Wheels size traditionally reflects upon the acceleration, speeding, and comfort features for the skaters. While you are buying the roller skates for the first time or making a choice to improvise your skate collection, all you have to work on is considering the types of wheels you should go for. The skates come in two types of bikes, including hard and soft wheels.
Hard Wheel Skates ensures a higher lifespan and different terrains gliding whereas comparatively less shock absorption and grip.
Soft Wheel Skates provides better wheels grip and shock absorption with little life span. Also, it limits the gliding capability of the skater on different surfaces.
The hardness or softness of the skate wheel is measured accurately through the durometer scale, ranging from 0A up to 100A. The more durometer range closer towards 100 more would be the hardness of skate wheels and vice versa with less durometer range for soft skate wheels.    
4.2 Bearings
Bearings deal with the quality and speed of your skating. Mostly roller skates and inline skates are patent with ABEC scale odd numbers like ABEC-1, ABEC-2, ABEC-3- ABEC-4, and so on). The higher the ABEC scale number rating, the more skate would be less dimensional tolerant because of the precise bearing manufacturing.
Considering the bearing, you have to be very careful after purchasing the skate to ensure your roller skates perform the best in the long run. You can simply do this by:
Avoid riding on moist or watery surfaces.
Avoid riding in deep muddy or sandy surfaces.  
4.3 Boots
Roller skates or inline skates come with different boot types as per skater's preferences, age groups, and activity levels. Mainly all kind of skates comes in two significant boots classification including hard boots or hard shells and soft boots or soft shells.
Hard boots or hard shells provide excellent support and stability to the skaters. It is appropriate for individuals seeking skating as a fitness sport, exercising, and long route gliding with comfort and utmost steadiness. These boots grab bounty points for changing the liner in case of being worn out or damaged.    
Soft boots or soft shells are the best possible choice for fun-loving people who love to go dancing or disco. They provide a high level of manoeuvrability because of low weightage. Moreover, it has a better ventilation option which keeps the skater's foot relaxed and calm.
4.4 Size
Finding the right size of your skate might prove as a bit tricky job. You may consider your shoe size to be the same as skate size; however, that's simply not the case. Skate shoes must have a firm grip on your feet to glide accurately without slipping off; the shoes must not be too loose or tight so that skating becomes a headache. Also, the skater's toes must not touch the skates' nose as it significantly proves that the size is too small for you.
For finding the right size, you must follow two primary instructions:
Size Guide:different brands offer various fits according to foot shapes, designing, and comfort. Always look and read carefully the size chart or guide mentioned on the product page to get yourself a correct pair of rollers on inline skate.
Rule of Thumb:Always wear a pair of socks or consider one size bigger skates than regular shoe size to protect your heels from sores. Also, with a firm grip, it may help your feet movements frequently.
5. Some Essential Parameters to Consider
5.1 Frame length  
The skate's frame length possesses a direct influence on the skating style.
Short frame length:The short frame length keeps you in control and allows fast skating.
Long frame length: The longer the frame length more adventurous or thrilling, the riding endurance becomes.
5.2 Frame Material
Along with Frame length, the frame material plays an essential role as well. Usually, roller skates or inline skates are made of aluminium or plastic materials.
Aluminium framed skates are heavy-duty and stronger to sustain more significant impacts.
Plastic framed skates make the skate lighter in weight and easy to manoeuvre.
5.3 Braking System
Braking systems enable you to control the riding speed and to maintain stability during skating.
Heel Stops: The inline skates have rubber enforced brakes extending from a plastic extension on the right side. Experienced riders often tend to remove these brakes as it leads to complications during dynamic skating or jumping.
Toe Stop:The Quad skates have toe stop, which serves two purposes: to set off the skate with speed, and the other is to stop or reduce the rate by working as a brake.   
5.4 Three-Wheeler Skates
Conventionally, larger wheels setting requires giant skate's frame length, which reflects gliding reserved only for professional skaters as more wheels require high power strides and are best suitable for skilled skaters adventuring for distant skating.
However, inline skates, three wheels settings changed the game by having a larger wheel size on short frame length skates. It increases the manoeuvrability, control, and skate's wheel grip on different surfaces. The tri-skates large wheels tend to ride on faster speed and overcome road bumps and crack more easily.   
6. Choosing the Right Roller Skate as Per Skill Level
To choose roller skates that compliments your skating skills, one must opt for a slightly beyond skate model Past your current skating level. It is because to keep you prepared for next-level performance with perfectly equipped skate model while you continue practicing. However, it is necessary to be cautious about the speed, curve skating, or jumping skills of the skaters because having a skate more advanced than your skill level will rip out all the skating fun out!
Here are some roller skate suggestions for every skill level skater to consider while purchasing the perfect pair of skates:
6.1 Beginners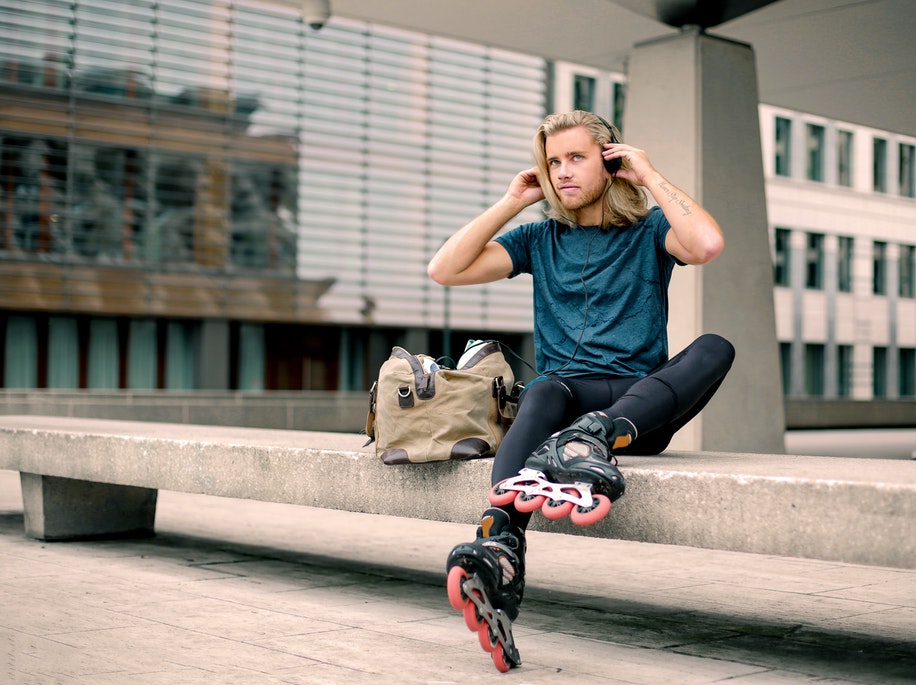 For new or beginner skaters having zero confidence and riding ability, inline skates for beginners  are the best to opt for as they provide firm stability, support, and comfort to the kids. Small wheels with toe brakes will help them to learn and increase their confidence.  
6.2 Intermediate
These types of skaters have prior experience of skating frequently and having control over speeding, turning, or braking. Thus, an intermediate skater should opt for adult inline skates having wheels no more massive than 4x84mm or 3x110mm to keep the speed and control all appropriately aligned.
6.3 Advance or Expert
Be the situation whatever it be; an advanced skilled skater is all prepared to take on any obstacle or road for skating with full confidence like a routine. Thus, professional inline skates with durable frame material, longer fame length, and more wheels must be your choice!
7. Summing It All Up!
Skating is all about fun and living your heart out! Be it recreational activity, exercise, or taking down to old memory lane. From kids to adults, simply everyone loves to skate, be it any gender, age group, or sportsperson.
However, people are mostly unaware of the fact that roller skates have a variety of options not only in their manufacturing or production built, but they are also specified based on women's inline skates and men's inline skates. Thus, if you intend to grab your hands on one fantastic pair of roller skates, search nowhere and place your order on the skates.